暂无票供应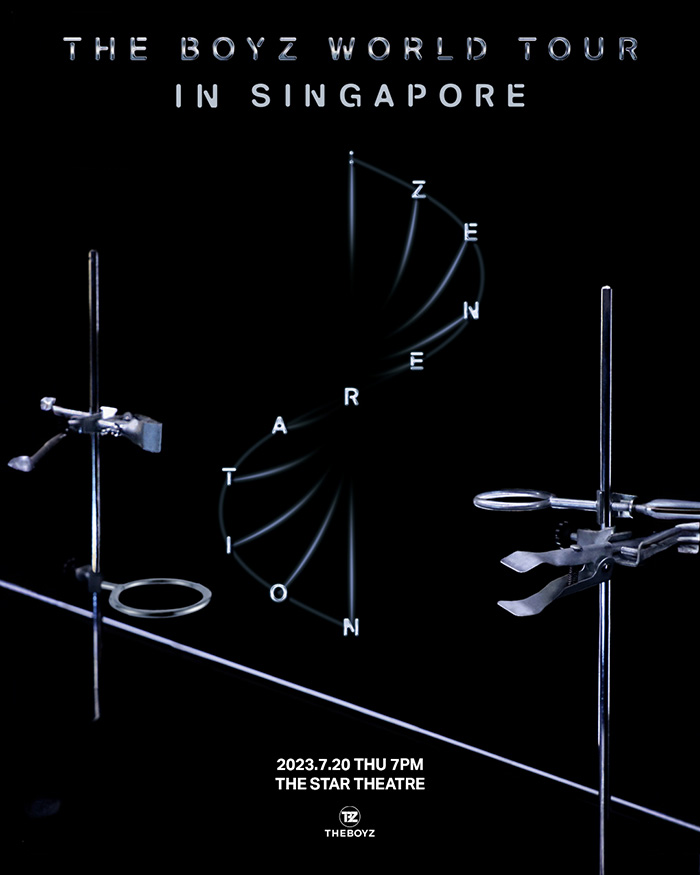 THE BOYZ 2ND WORLD TOUR : ZENERATION in SINGAPORE 新加坡演唱会
THE BOYZ 2ND WORLD TOUR : ZENERATION in SINGAPORE 新加坡演唱会
地点场馆
新加坡 星宇表演艺术中心 The Star Theatre
暂无票供应,请关注更新
电子门票
需提供入场者姓名(与护照一致的拼音/英文姓名)
开售日期 (当地时间)
公售 2023年6月15日 星期四 12:00
温馨提示
如因不可抗力因素影响到各国地区出入境和交通管制。订票人须自行承担前往演出场馆期间及演出取消或延期导致之一切责任与风险。
节目详情
Just six months after the conclusion of THE BOYZ's highly-successful first world tour "THE BOYZ WORLD TOUR : THE B-ZONE" in November 2022, the 11-member boy group from IST Entertainment recently embarked on their second world tour, titled "ZENERATION".

THE BOYZ kicked off their second world tour with three sold-out shows at the KSPO Dome in Seoul, South Korea from 19 to 21 May 2023, and have upcoming stops in Japan, Taiwan, Macau, the Philippines, Indonesia, and Thailand.

CK Star Entertainment is proud to present the Singapore leg of the tour, which is set to take place on 20 July 2023 (Thursday), 7PM (SGT), at The Star Theatre. The concert will mark their long-awaited return to Singapore after their previous fan-con here four years ago.

THE BOYZ debuted in December 2017, and has 11 members: SANGYEON, JACOB, YOUNGHOON, HYUNJAE, JUYEON, KEVIN, NEW, Q, JUHAKNYEON, SUNWOO, and ERIC.

They made a name for themselves after participating in and winning the Mnet idol group survival show "Road to Kingdom" in 2020, then coming in second on the sequel, "Kingdom: Legendary War" in 2021, where they showed off their skills, talents, and creativity through original and unique performances.

The members have also shown immense versatility in their music, experimenting with various genres such as Rock, EDM, Hip-Hop, and more. The result is an array of concepts, from bright and youthful bops like "D.D.D." (2019) and "Bloom Bloom" (2019), to darker, mysterious vibes in "REVEAL" (2020) and "The Stealer" (2020).

In 2021, THE BOYZ set a record as the first 4th generation boy group to win every major K-pop music show with the track "Maverick" (2021). Their latest and eight mini album, "[BE AWAKE]" was released earlier this year in February, and the title track "ROAR" (2023) clocked 22 wins, the most out of other 4th generation groups.

The "[BE AWAKE]" album also topped the iTunes Top Albums Charts in 11 regions, with all of its six tracks debuting on Melon's and Bugs' Top 100 charts, two of South Korea's most-used music streaming services.
𝙎𝙤𝙪𝙣𝙙𝙘𝙝𝙚𝙘𝙠 𝘽𝙚𝙣𝙚𝙛𝙞𝙩:
800 lucky CAT 1 ticket holders will be chosen by random draw to attend the Soundcheck!
Only tickets purchased before 12 July 2023, 2359hrs will be included in the draw, so don't miss out.
不论年龄大小,需凭一人一票入场。
入场观众年龄要求: 以当地演出主办单位和场馆公布为准。
节目资料只供参考,主办单位有权更改节目资料及时间表。
如有任何争议,主办单位保留最终决定权。
分区座位图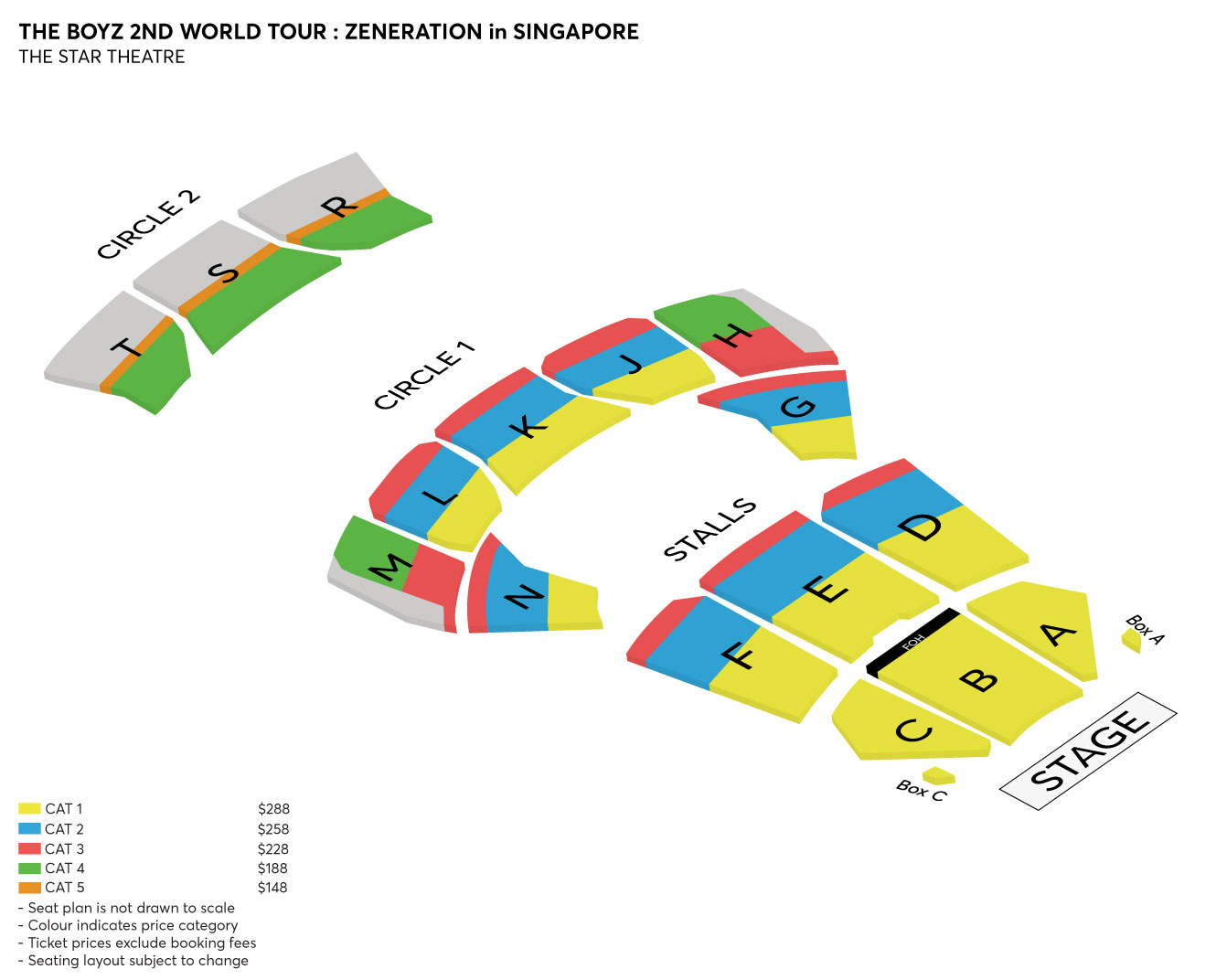 订票须知
本站不支持在线选座,会根据你所购票位为你挑选当前票务系统所剩较好位置出票。如遇票务售罄等情况,将全款原路退回,不收任何手续费。
不支持退换
演出门票为非普通商品。除节目遭取消外,无论个人原因,门票售出概不退换。任何手续费用恕不退还。如因主办方取消或改期延迟节目,按主办方公布退票流程进行。
购票保障
由主办方指定票务系统直接出票,全部票品为正品真票。从本站直接订购的门票是真确和有效的,用紫外线荧光灯照射门票背面,会有防伪水印浮现。
场馆防疫规定
为了确保各位入场观众的健康,前往观赏演出前请先了解并遵守当地场馆有关防疫规定,若有发烧症状、体温高于37.5度或未有佩戴口罩,主办方有权拒绝阁下进场,有关演唱会门票费用、购票手续费恕不退还。以演出当地场馆公布的防疫规定为准。